Adjustable Aperture 1-12mm Mechanical Iris Camera Microscope Optical Module Diaphragm
Product Detail
Product Tags
A camera iris is the part that controls how much light comes through the lens. With a manual iris, the operator can adjust the opening to allow more or less light by physically adjusting the iris. The light that the iris allows through hits the image sensor and that light gets recorded as electrical impulses that create the video.
In optical experiments, we often need focal light source or control the light. The Unmounted High-Power Adjustable Iris Diaphragms are feasible with continuously adjustable clear aperture.
Application: Optical path testing and optical manufacturing
Material:
Part
Material
Surface treatment
Shell
A6061
Anodize black
Handle
C3604
Nickel plating
Blade
Cr03
Black anodize with lubrication coatings
Rivet
H62
Anodize black
Spring
T2A
Anodize black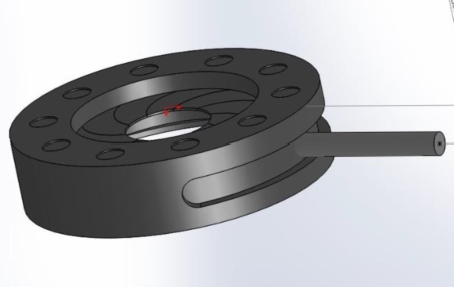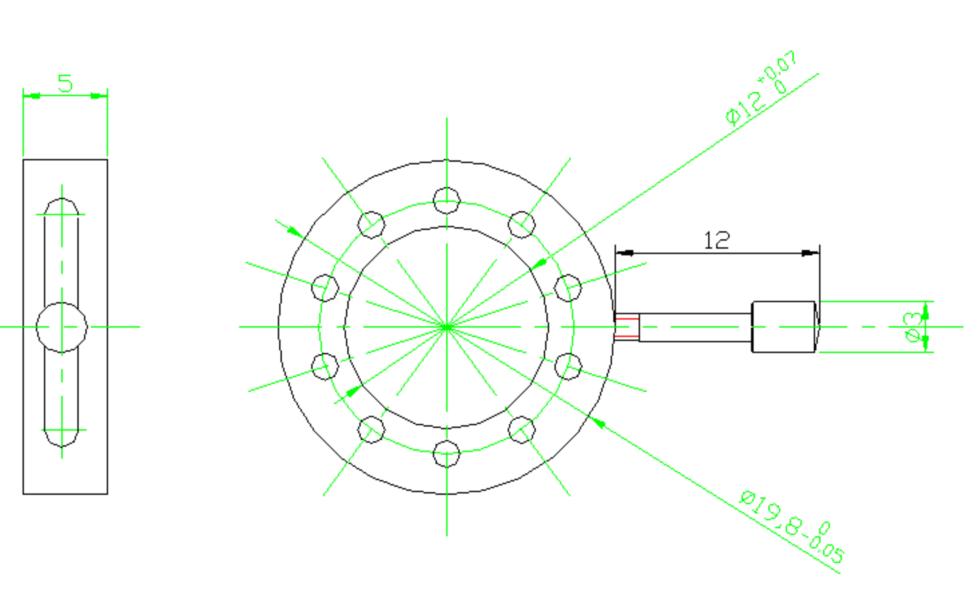 1) Outside Diameter: 19.8 mm.
2) Inside Diameter: 12 mm.
3) Thickness: 5 mm.
4) Minimum Aperture Diameter: 1 mm.
5) Maximum Aperture Diameter: 12mm.
6) Blades Quantity: 10 pieces.
No.

Aperture(mm)

Outside

diameter(mm)

Thickness

(mm)

Blades

Material

Installation  site

max

min

Inner

An  outer ring

(shell)

1

6.8

0.5

22.5

4.5

6

Copper

Copper

Outer

2

7.5

0.8

14

5

8

Copper

Copper

Outer

3

10

1

20

5

9

Aluminum

Aluminum

Outer

4

12

1.2

19.8

5

10

Aluminum

Aluminum

Outer

5

14

1.2

25.5

5.5

10

Aluminum

Aluminum

Outer

6

18

1.2

28

5

12

Copper

Copper

Outer

7

20

1

45

6

10

Aluminum

Aluminum

Side  cone snails

8

20

1

45

6

10

Aluminum

Aluminum

Thread  Desk

9

22

1.2

36

6

10

Aluminum

Aluminum

Outer

10

28

2.5

49

8

12

Steel

Aluminum

Thread  Desk

11

28

2

49

8

12

Steel

Aluminum

Thread  Desk

12

28

2

49

7.5

12

Steel

Aluminum

Outer

13

30

1.6

50.5

8

12

Aluminum

Aluminum

Thread  Desk

14

36

1.8

50

6

16

Aluminum

Aluminum

Outer

15

42

2.5

58

6.5

18

Aluminum

Aluminum

Outer

16

52

3

78

13

14

Aluminum

Aluminum

Thread  Desk

17

52

3

73

8.4

14

Aluminum

Aluminum

Outer

18

59

9

78

12

20

Aluminum

Aluminum

Outer

19

12

1

20

5

10

Aluminum

Aluminum

Outer

20

80

8.5

105

12

20

Aluminum

Aluminum

Outer
---
---
Write your message here and send it to us